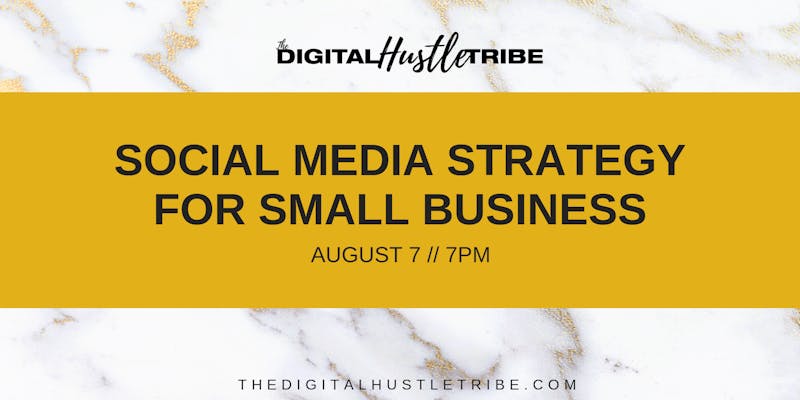 Tonight I went to a presentation called Social Media Strategy For Small Businesses at Haven Collective. I heard about the event from the Robles Design email newsletter that highlights cool upcoming marketing-related events for entrepreneurs in Columbus. This event peaked my interest because I always like hearing from other social media pros and learning from their expertise. (If you're not learning, what are you even doing, bro?) Carissa Richardson led the event. She owns her own company Kindred Strategy, after working at different agencies and brands for 13+ years.
She talked about the difference of organic and paid posts on social media. She made the excellent point that organic posts won't grow your following. You need to put money behind your top performing organic posts and show those to a more narrow audience, such as a custom or lookalike audience (which is more targeted than using the Interests targeting.) I like to boost the previous week's top performing post. This statement struck me because too often business owners think the goal of social media is to grow their following and that will happen if you post organically. False. You should strategically target your posts and invest in paid social media.
Carissa briefly talked about engaging with your audience and how important it is to respond. With that being said, she addressed the elephant in the room: what to do when, (not if) someone leaves a negative comment. She suggested to post a canned response that asks the person to take the conversation offline, like "We're so sorry to hear you had a less than ideal experience with us. Please email debbie.gillum@brand.com so we can discuss this further." She made the point that this sort of safety net policy in place can help leadership folks feel comfortable posting on social media. I would argue that posting a copy-and-paste response each time someone complains would fan the fire. It's like if you called a company to complain about a service and instead of reaching a human you only got the automated voice. You'd get more mad. I think you should empower whoever is managing your social media to customize that response to address what they wrote. I'm still advocating that you take the conversation offline and follow that best practice, but I think canned responses make a brand feel robotic and can aggravate fans.
My favorite part of the presentation were Carissa's steps to creating a social media strategy
Define your social media goals. If you're looking to grow your business your social media goal might be to increase your website traffic or grow your brand awareness and increase your post's impressions and reach.
Audit your current social media channels. Look out for duplicate pages, old accounts and take inventory of how many followers each account has.
Build audience personas. Use existing data to create a fictional character of your customer. What are their needs? Pain points? Values?
Choose your platforms. Check Google Analytics to see what social platforms are currently working to refer traffic to your website.
Competitor Inventory. What are they doing? What can you do better?
Establish your brand voice. This also involves creating your social media mission statement which is something like "BRAND creates social content to BENEFIT for AUDIENCE." Example: "Volunteers of America creates social media content to help thrifty shoppers save money."
Develop a content strategy. A good idea is to post 1/3 Engaging 1/3 Curated and 1/3 Promotional. For curated content, keep a list of websites, blogs, authors who fit with your brand and subscribe to their newsletter. I like to set up Google Alerts for keywords related to the brand.
Create a measurement plan. How will you track your success? I like to measure weekly analytics and one of my most important metric is looking at what post performed the best that week. That influences my future content.
Thank you to Yasmine of Robles Design, Carissa Richardson of Kindred Strategy and Haven Collective for working together to put on such an educational event.